i Dental, where you will experience Extraordinary Patient Care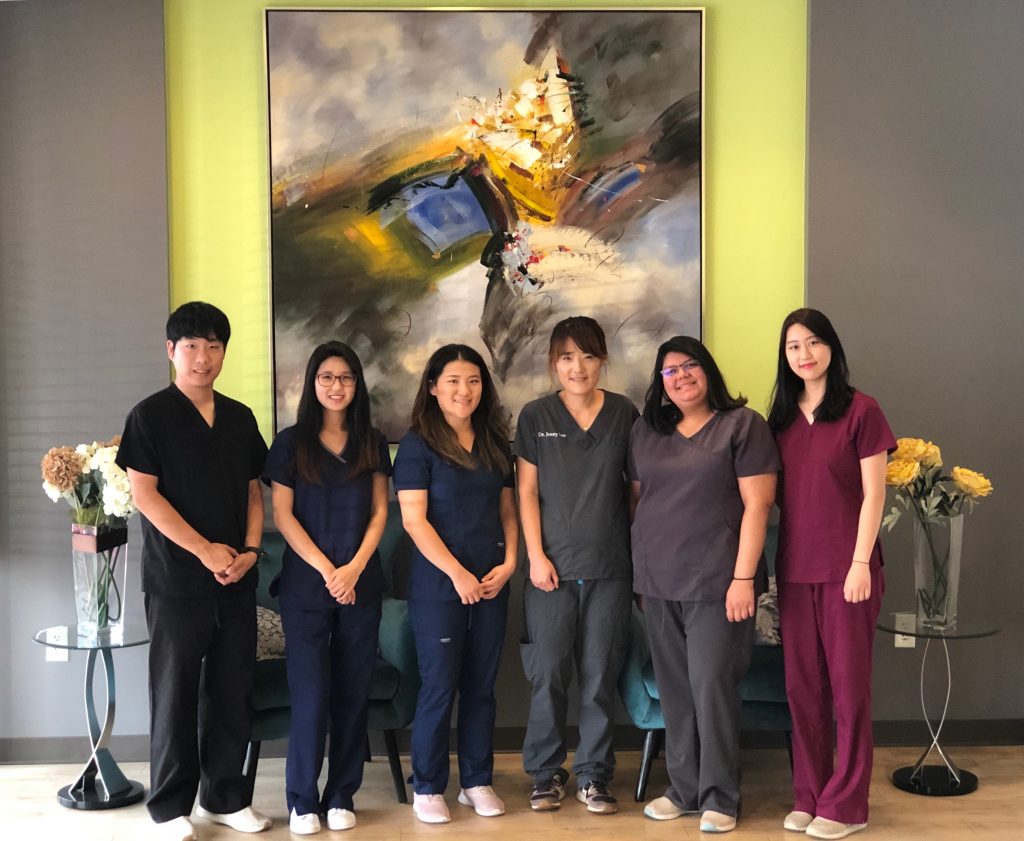 Providing Extraordinary Patient Care is our core value at i Dental.
At i Dental, you will not have to wait a long time for your treatment. We value your time! We will try to get all the necessary information in advance so you can be seated as quickly as possible.
We will explain what our recommended treatments are before we begin any treatment. You can be sure that we will not recommend any treatment unless it is necessary based on our professional judgment.
At i Dental, we keep patient comfort in mind. We offer complimentary beverages, magazines, free Wi-Fi, and a Kids' Play Room. Each treatment room has two TVs so you can enjoy Netflix during your appointment. And most importantly, our smiling staff is always here to make you feel comfortable.
If you have any questions, please give us a call. We love hearing from our patients and anyone who is interested in becoming a part of the i Dental family!
Testimonials
"It was such a wonderful experience and a blessing to me and my family to have met such wonderful staff. I was very impress with the customer service provided by the staff, very pleasant, courteous and welcoming. Dr. Lee and her assistant were very courteous and caring. Thank you Dr. Lee and your wonderful staff for making our visit such a pleasant one. Love the caring and awesome atmosphere you and your staff display, very professional. Love the colors of the office nice taste :-)"
-Julia C.
"Dr. Jenny is very professional and knowledgable. Her office staff and dental assistant are friendly. Very clean, modern office layout with a television in every room and our own choice of movies. My daughter felt very comfortable with Dr. Jenny and I recommend her to anyone with children needing good, quality dental care. They even have a play room for the toddlers. "
-Charlotte M.
"I've been going this dentistry for about a year and among many other I highly value is a customer care. For emergency happened – such as a crack – they genuinely want to take care of my health condition and set the appointment as fast as they could to help me get through the pain. I would give all my recommendation to those who are looking for a dentistry that is affordable, nice, and professional."
– Jun L.
#Houston #Dentist #Dental # Houston Dentist #Memorial 
14520 Memorial Drive, Suite N Houston, TX 77079 | Phone : 832-230-8590