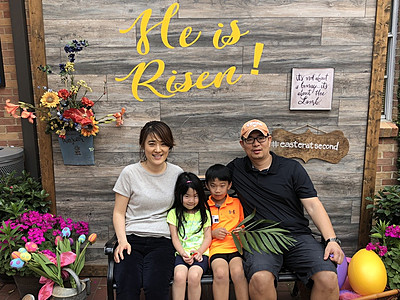 Dr. Jenny Lee has a firm root in Houston. She grew up in the Houston area and received her Doctor of Dental Surgery Degree from The University of Texas – Health Science Center School of Dentistry in Houston, Texas.
During a medical mission trip to Oaxaca, Mexico, Dr. Lee got to experience first hand the power of providing proper dental care and how a simple dental treatment can change a suffering patient's life. After this experience, she decided to pursue her passion for helping people through dentistry. Since becoming a doctor, Dr. Lee has participated in many other local community outreach events such as Give a Kid's Smile and Texas Mission of Mercy.
Dr. Lee keeps up with the latest development in dentistry by participating in various continuing education courses to keep her skills and knowledge updated. She believes that there is no end to learning. Dr. Lee is committed to providing the best care possible.
Dr. Lee has two beautiful children. She knows the importance of dental care for children and how hard it can be at times! Dr. Lee and her staff work hard to ensure that children are as comfortable as possible during their dental office visit. Kids get to play in the playroom while waiting, watch TV during treatment, and claim their prize at the end. Dr. Lee believes in establishing a life-long habit of good oral health and strongly encourages parents to schedule regular check-ups.
When she is not treating patients, Dr. Lee and her family love to spend time together at local parks, playgrounds, church, and many other places where kids can have fun.
#Houston #Dentist #Dental # Houston Dentist #Memorial